Perform in-depth SEO Analysis of your website.
See if your pages are optimized and get actionable data if they aren't. Take full control of your entire website SEO with the help of our elite SEO Suite and watch your rankings climb to the top.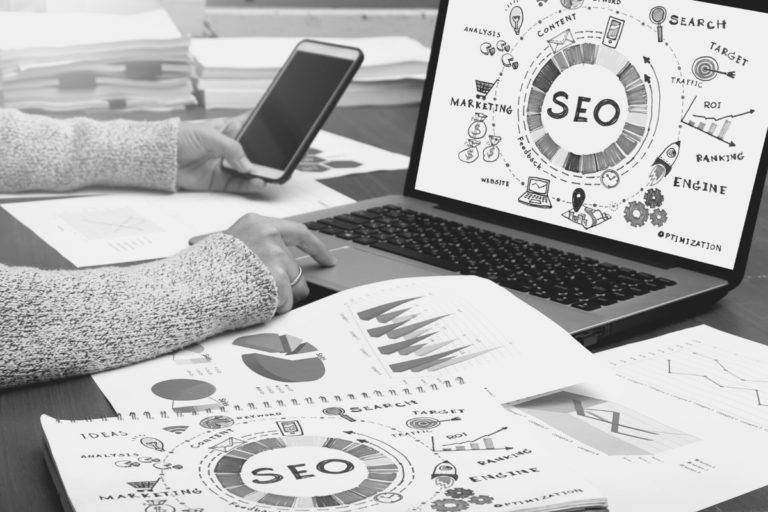 An in-depth SEO analysis includes a review of your website's content, code, structure, and offsite authority and then gives you an SEO "score." A competitive SEO analysis takes that score and then compares your web presence to your top competitors.
Unlimited Analysis
In-Depth Reviews
Competitive Analysis
Get a complete list of errors that are hindering your site from achieving the top spot on Google. This SEO audit prioritizes each fix based on potential traffic impact and ease of implementation. Once you make changes, you can re-run the report and check to see if you did it correctly.
Keyword Strategy for Healthcare SEO
It can be difficult to understand the significance of optimization as a healthcare provider. Once you've made your way through the rigors of medical school, it seems unfair to have to educate yourself in the ways of digital marketing.
Unfortunately for you, SEO makes the internet world go-'round and if you aren't privy to it, you can easily fall behind your better-prepared competition. But, it's never too late to learn.
First, let's talk about the importance of SEO for your practice's website. It used to be that you would just go to the nearest healthcare provider when something felt wrong. You either have a family practitioner or you go to the walk-in. That's all changed.
Now, when illness strikes, the first thing someone is going to do is hop on Google and search for what their symptoms mean. Once Web MD's convince them that they'll die if they don't see a doctor, they'll google healthcare providers near them.
If you've posted up in a smaller town where you're one of only a few healthcare providers, then maybe you can rely less on your web presence. If you're in a larger place, your web presence means everything.
Think about what we talked about earlier. The potential patient is going to Google which healthcare providers are near them. This is where your website's SEO comes in. Knowing which keywords to use to optimize your site is what will bring the patient to you instead of another provider.
The keywords that you use will act as the bait for the new patients. If you treat these potential patients as customers, then you'll realize that SEO for your healthcare office is similar to SEO for any other kind of young company.
When someone uses a search engine to find out where they should seek help, they might type in what their symptoms are, their location, and what they're looking to find. You, as the healthcare provider, need to appeal to these search terms by answering the questions before the searcher asks them.
By using keywords that tell Google where you're located and what your specialty is, you'll rise up the search rankings. If you're a chiropractor in Denver and someone types "back pain Denver" into Google, you want to be on the first page of results. Use appropriate keywords on all of your landing pages to satisfy the search terms.
You can really grow your healthcare business by creating and linking to engaging content relating to the healthcare field. This is a great way to use relevant keywords to draw in future patients. Once they arrive at your blog, then you can direct them to book an appointment at your practice.
Blogging continues to be one of the best ways to improve traffic on all sites, healthcare-focused ones included. They allow you to display your personality and establish yourself as an authority on the subjects that you have expertise in.
Researching appropriate keywords with an online keyword tool will help you out, especially in the beginning when you're still figuring things out. Keyword tools let you know the average number of times that keywords are searched and how many other sites are using them on their blogs.
It's good to mix in a healthy amount of buzzworthy keywords with some more unique phrases. Bring people in with your keyword usage and keep them there with the useful info in your engaging articles.
You don't want to get in the habit of "overstuffing" your articles with keywords. These are still humans that are reading them, so you should focus on writing creative and helpful content.
Would you like to start a project with us?