Web Applications and Websites
A website is a collection of web pages and related content that is identified by a common domain name and published on at least one web server. It is accessible over the Internet or through a private local area network (LAN) using an Internet address known as a Uniform Resource Locator (URL).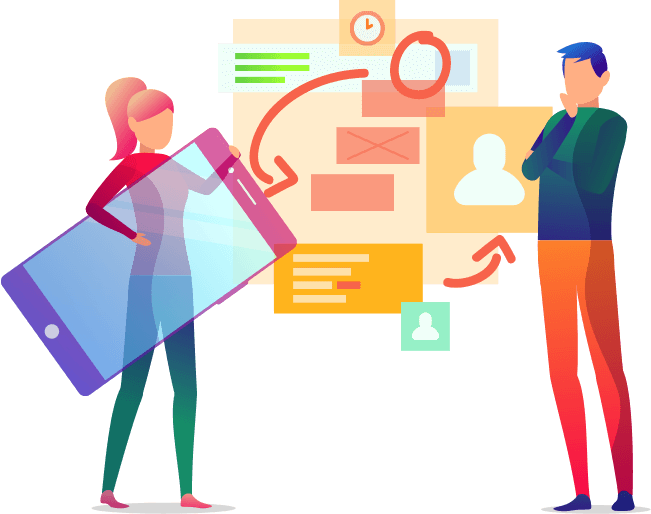 Amazing
Features
A small river named Duden flows by its place and supplies it with the necessary regelialia. It is a paradise.
How It
Work?
A small river named Duden flows by their place and supplies it with the necessary regelialia. It is a paradise
Our Special
Features
A small river named Duden flows by their place and supplies it with the necessary regelialia. It is a paradise
App
ScreenShots
A small river named Duden flows by their place and supplies it with the necessary regelialia. It is a paradise
Lovely
Customers
A small river named Duden flows by their place and supplies it with the necessary regelialia. It is a paradise
Meet Our
Team
A small river named Duden flows by their place and supplies it with the necessary regelialia. It is a paradise
Frequently Asked
Questions
A small river named Duden flows by their place and supplies it with the necessary regelialia. It is a paradise
Far far away, behind the word mountains, far from the countries Vokalia and Consonantia, there live the blind texts. Separated they live in Bookmarksgrove right at the coast
Far far away, behind the word mountains, far from the countries Vokalia and Consonantia, there live the blind texts. Separated they live in Bookmarksgrove right at the coast
Far far away, behind the word mountains, far from the countries Vokalia and Consonantia, there live the blind texts. Separated they live in Bookmarksgrove right at the coast
Our Latest
News
A small river named Duden flows by their place and supplies it with the necessary regelialia. It is a paradise